Here are the covers to my current published works. To see a sample of the stories please click upon the cover.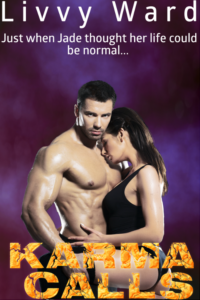 Just when Jade thought her life could be normal, Karma comes calling… in the shape of her too-sexy, too-dangerous soulmate.
Jade Matthews had been on her own since being separated from her two best friends. Squatting, hiding and running . . . until Chimera's premiere agent crash landed into her life.
Nick Diaz had betrayed a lot of people to save even more. Being a double agent was not for the faint of heart . . . and was probably going to get him killed. If Jade didn't kill him first. 
These two people are destined for greatness but haunted by their mistakes. One thing was certain however. What else could they do but answer when . . .
"KARMA CALLS."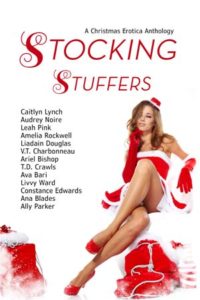 Hollie Nikolas had been away from home for awhile; school and a normal life in her aunt's home. Back with her family at last, she's  ready to take her place in her father's workshop. But the tall, gorgeous elf who runs her father's stables is wreaking havoc on all her plans.